In onze Amsterdamse dojo trainen we de oudste stijl Japans Traditioneel Zwaardvechten.
"Tenshin Shoden Katori Shinto Ryu
( 天真正伝香取神道流 ) is the source tradition of many Japanese martial arts, and as such received the first ever Intangible Cultural Asset designation given to a martial art in 1960. It claims to have never aligned itself with any estate or faction, no matter what stipend was offered. This allowed the ryu to maintain its independence and integrity." 
The Headmaster and our great inspiration for decades in Japan was:
Otake Risuke Sensei (大竹利典) _Minamoto no Takeyuki_ 
and is proudly represented in Amsterdam, the Netherlands by: 
Erik Louw Sensei, Menkyo Katori Shinto Ryu and Marcel Breedveld, Mokuroku Katori Shinto Ryu.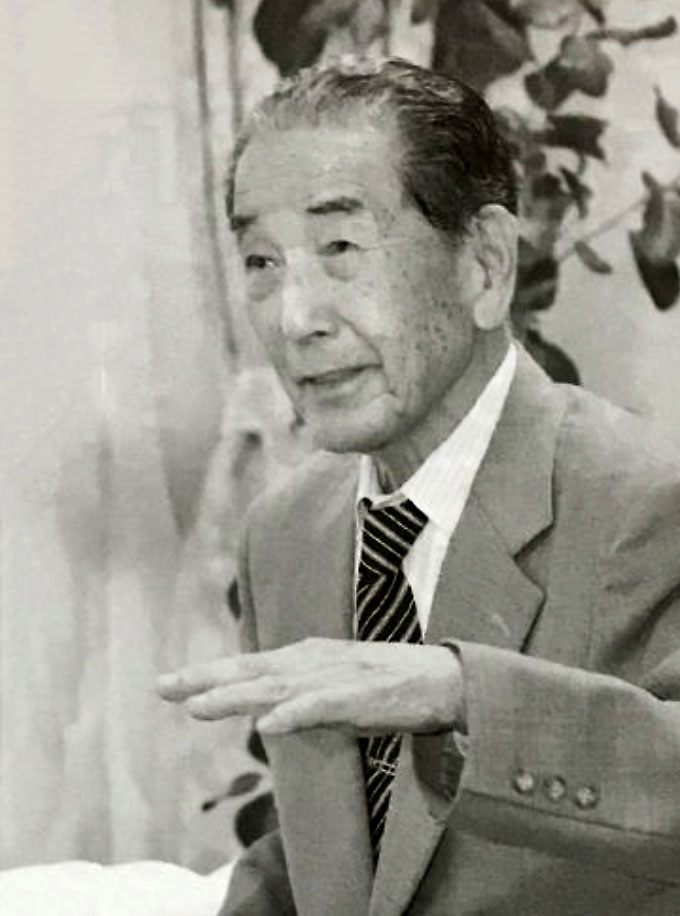 The current Headmaster is his oldest son Otake Nobotoshi Sensei, who performs Katori Shinto Ryu his whole life, since a little kid at the side of his father.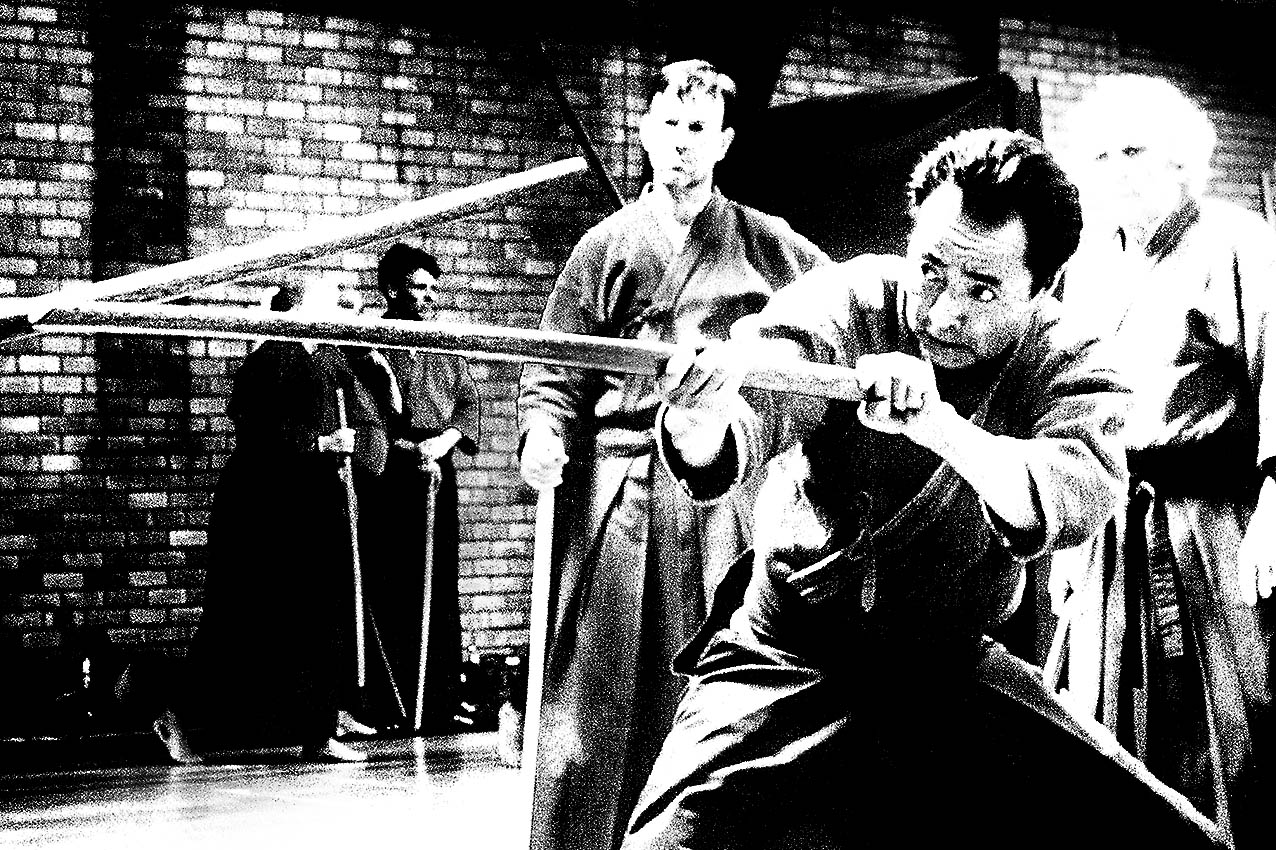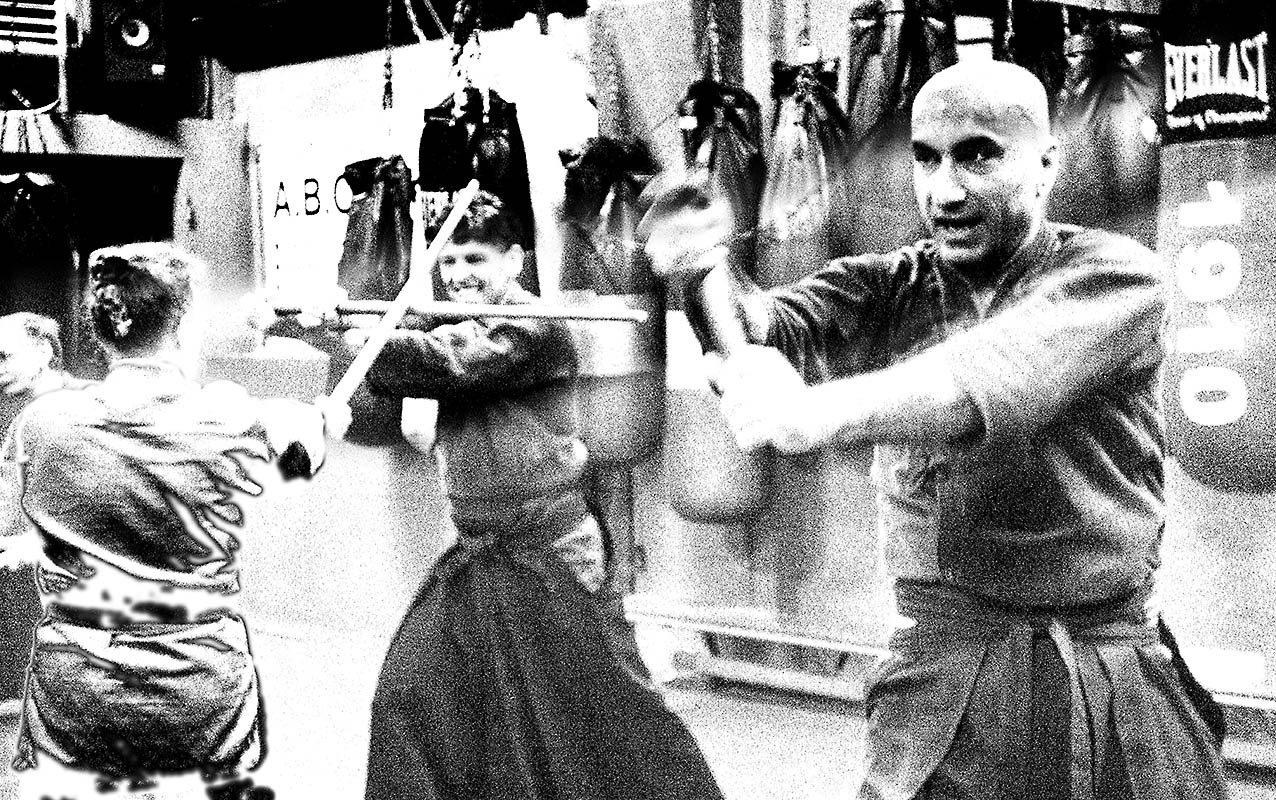 Trainingstijden Katori Shinto Ryu @ Amstelkade 13 Amsterdam :
Woensdag: 20.00 – 21.30 uur
Zondag: 11.00 – 13.00 uur
Voor verdere info svp. contact opnemen met Marcel Breedveld.
Behalve de trainingen op de Amstelkade zijn er ook regelmatig stages en trainingen te volgen op andere lokatie's.
Een beoefenaar van TKSR leert in de eerste jaren het "omote" (zichtbare) deel van het curriculum. Dit omhelst diverse kata's met zwaard, bo (staf) en naginata (hellebaard). Een gevorderde beoefenaar kan toegang krijgen tot het ura ("verborgen") gedeelte van het curriculum (gevorderde technieken, strategie en esoterische leerstukken). Hoewel een TKSR beoefenaar met veel verschillende wapens vaardigheid zal opdoen staat het zwaard centraal.
Net begonnen? Klik hier voor een overzicht van de belangrijkste houdingen
In de film hieronder zijn alle kata's te zien, uitgevoerd door Otake Sensei:
De lessen zijn traditioneel van opzet. Het is belangrijk dat je met aandacht traint en de aanwijzingen van de leraar tot in detail  opvolgt. Aikidojo Amsterdam heeft een directe relatie met de Shinbukan-dojo in Narita.