Aikidojo Amsterdam is een samenwerkingsverband tussen Erik Louw en Dick Willems waarbij je Martial Arts traint op de Japanse manier. Je zult gaandeweg opmerkelijke fysieke en mentale veranderingen ervaren. Zo kan je je ontwikkelen op een manier die verder gaat dan met alleen de bekende cognitieve en fysieke aspecten.
Aikido komt voort uit de eeuwenoude technieken van de Japanse Samoerai; Het combineert zelfverdediging-technieken met zelfontplooiing, waardoor je ondermeer weerbaarder wordt tegenover eventuele tegenstanders. De bewegingen zijn effectief en natuurlijk. In het begin doe je elk jaar een examen, zoals in dit filmpje:
Aikido is geschikt voor alle volwassenen en kinderen vanaf 12 jaar en de lessen worden gegeven door Erik Louw Shihan, Dick Willems en Stephen Clements.
---
Katori Shinto Ryu
Traditioneel Japans Zwaardvechten
Tenshin Shoden Katori Shinto Ryu is een Japanse stijl zwaardvechten, overgeleverd uit de middeleeuwen en steeds van leraar op leerling onderwezen. Van de ruim 700 verschillende stijlen uit die tijd, zijn er nog slechts 2 andere op die manier overgeleverd. Katori Shinto Ryu is van deze 3 de oudste. " Bushido, the way of the warrior, is solely concerned with living one's life with integrity and sincerity, guided by the spirit of self-sacrifice."
Wij zijn verbonden aan Shinbukan, de dojo van Risuke Otake Sensei in Japan en naast onze eigen lessen nemen we regelmatig deel aan internationale seminars.
Meer over Katori Shinto Ryu..
---
Latest Posts: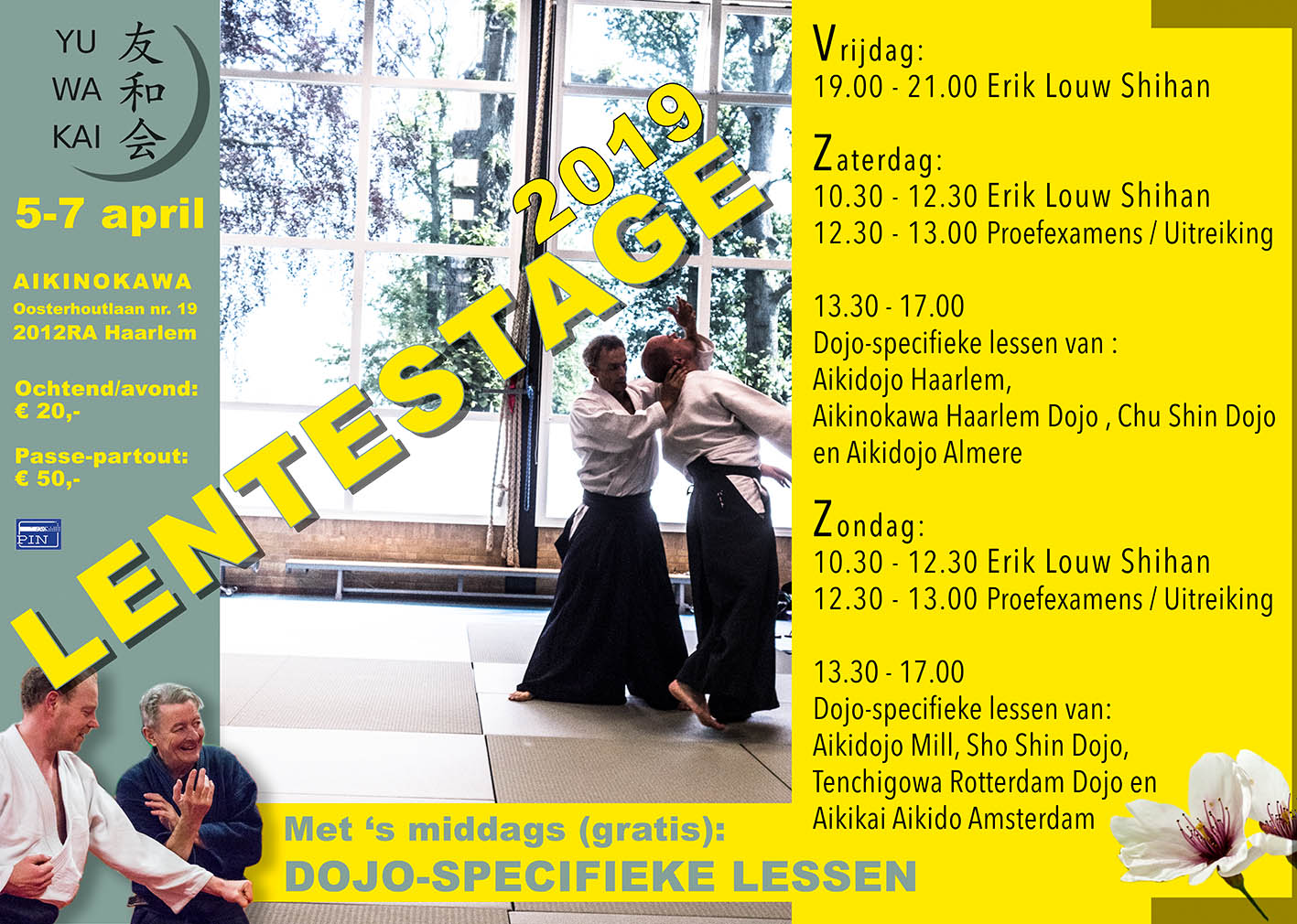 Erik Louw toonaangevende leraar in Nederland: