Trainen in het Noorderpark ( in AmsterdamNoord dus..) op de woensdag hield de laatste maanden in dat we olv. Dick Sensei trainden met boken. Een reguliere Ikkyo, het fysieke voorbeeld van een Lockdown, is onlangs, sinds 1 juli, weer toegestaan; Uitgerekend op de woensdag was het 1 juli en gingen we uit en in de lockdown in de vorm van deze 'applicatie'. Dick Sensei had ons in de maanden ervoor een voor ons onbekende serie kata's laten oefenen waarbij de basis 'aikido'-taisebaki gecombineerd is met de slag van het zwaard. Deze kata's zijn bedacht door Shirata Sensei, een vooraanstaande leerling van O'Sensei.
In de komende lessen op de woensdagavond ( 18.30 – 20.00) kan je helemaal zelf bepalen of je wel of geen contact wil en ieders wensen hierin worden gerespecteerd. De kata's met boken ( die je kan doen als je single wilt trainen) zijn eenvoudig maar werken bijzonder goed voor het ontwikkelen van 'posture' tijdens de bekende bewegingen irimi, tenkan, tenkai en kaiten.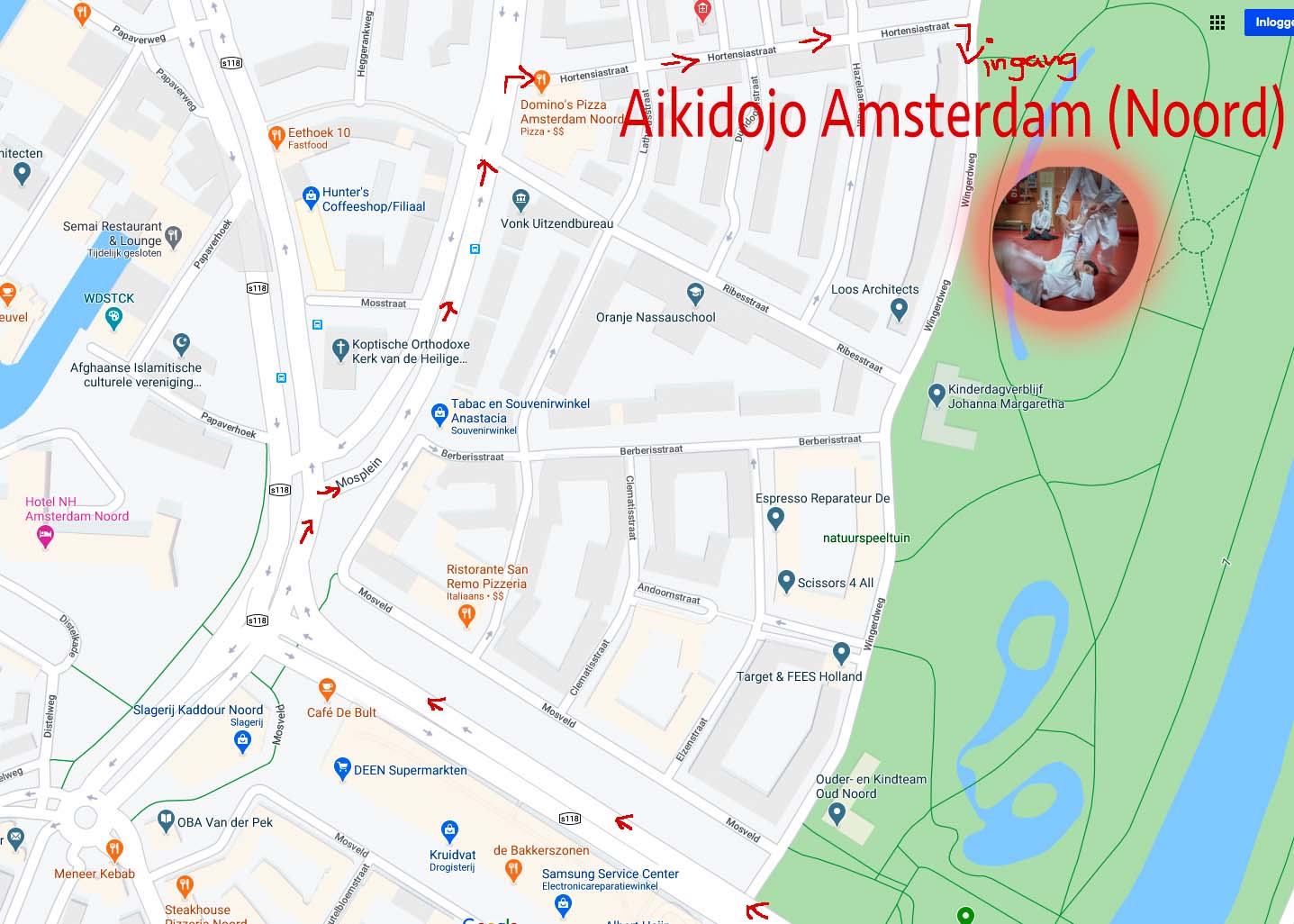 Woon je in de omgeving en lijkt het je interessant om aikido eens te proberen ? Lees meer over Aikidojo Amsterdam of kom gewoon es meedoen; Aikido is voor jong&oud.