The Art of War is the Art of Piece; Deze in beginsel raadselachtige uitspraak kennen de lezers van Otake Sensei's boeken. Alles begint echter met elkaar ontmoeten. Een BBQ is wellicht net zo belangrijk als de basis van de Omote. Hulde dus aan Thomas en Chu-Shin die hiertoe initiatief nam op 2 juli jl en ook de andere KSR-dojo's uitnodigde. We werden na een gedegen KSR-training over de Kuzushi getrakteerd op de uitzonderlijke kunsten van BBQ-Sensei SanderSan !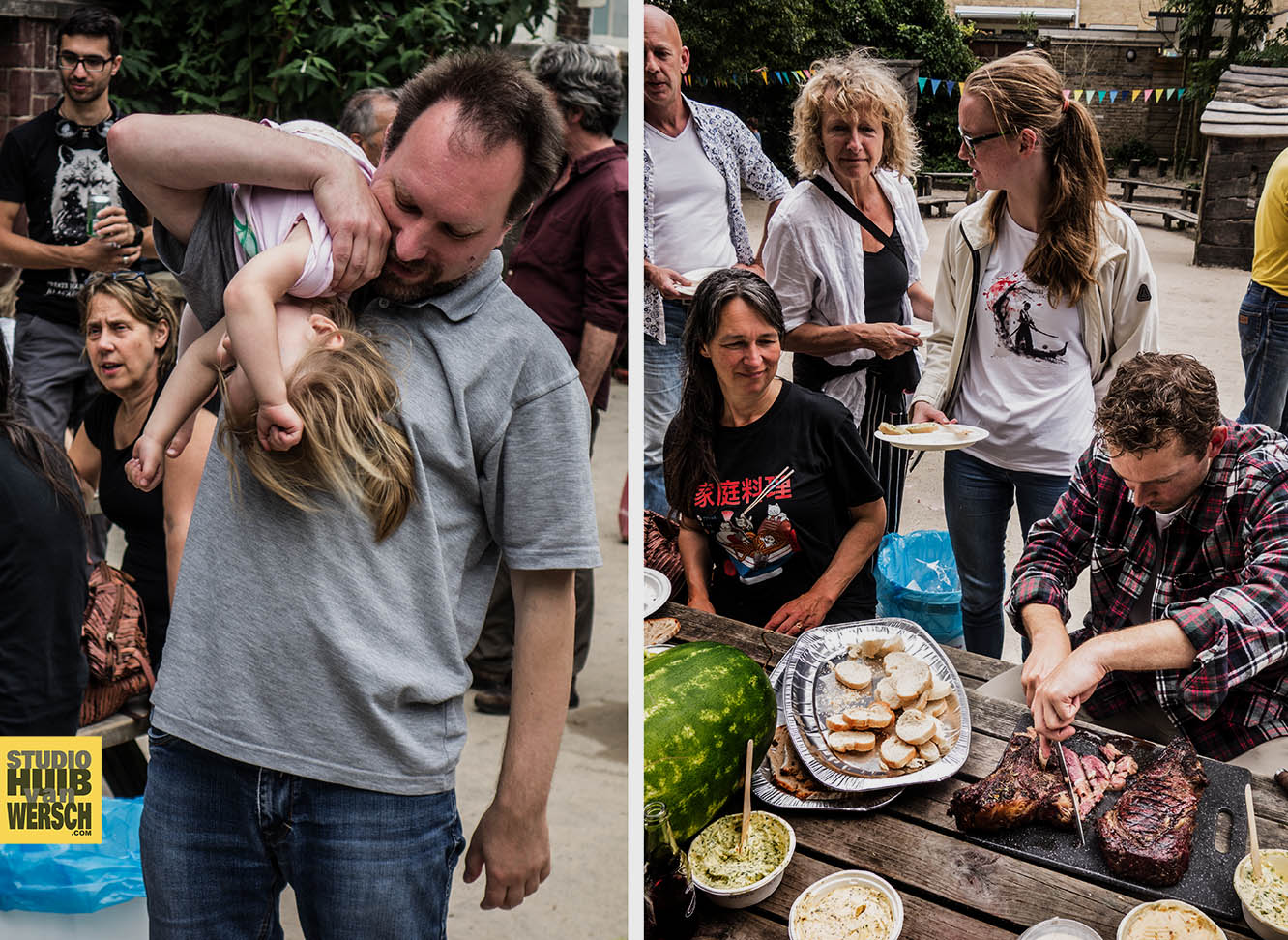 Verrijkt met frisse salades werd het vlees gesneden door de Master of Ceremony; Een Cote du Boeuf waar een sterrenrestaurant een puntje aan kan zuigen ging gewillig liggen op de snijplank van Thomas, nadat deze de BBQ van Sander verliet als kwam-ie uit een wellness-oord.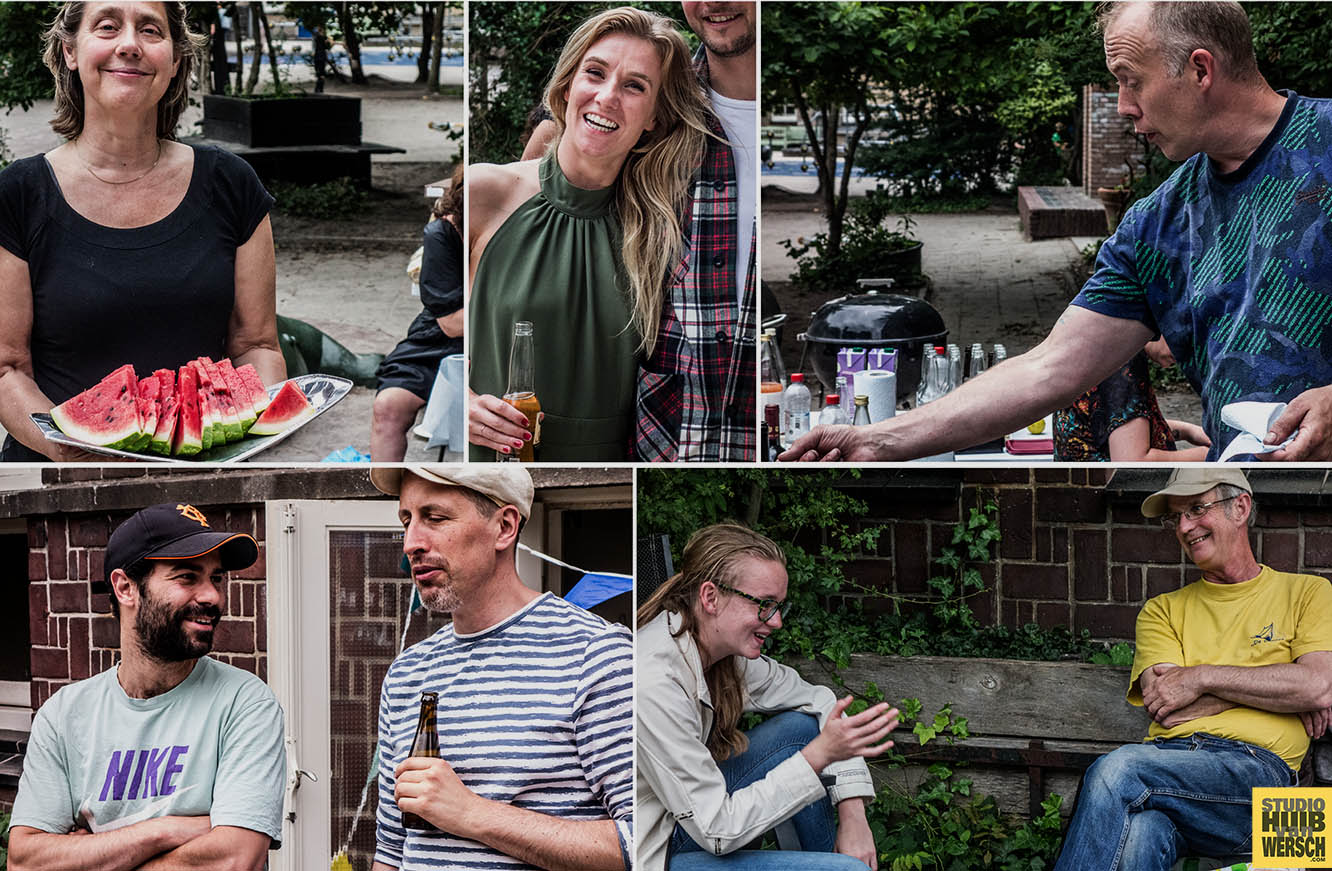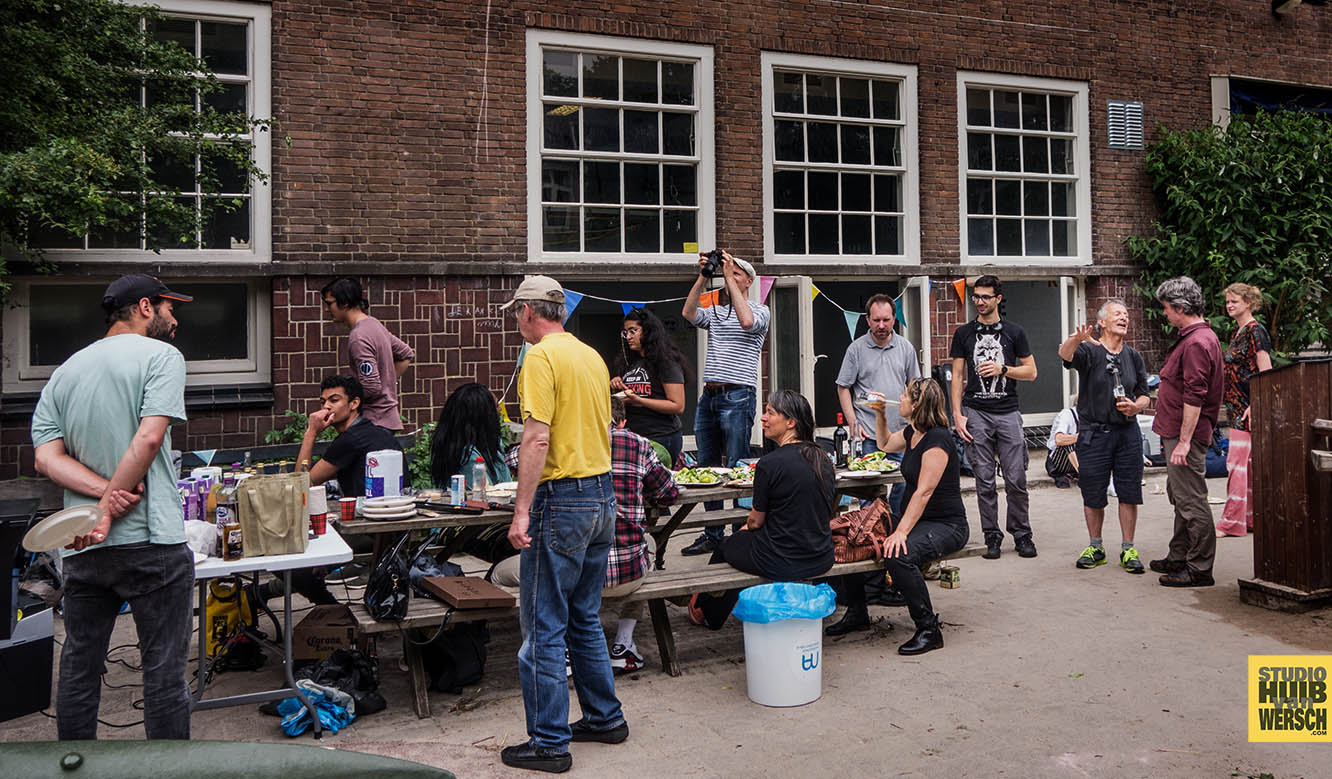 In deze culinaire overvloed bleef ook nog eens de voorspelde regen uit hetgeen de sfeer steeds beter maakte. We misten Erik, die 's ochtends had afgebeld en dronken op zijn en elkaars gezondheid en genoten enorm van deze geweldige middag !