Het was Halloween-weekend; Om die reden lijkt het op bovenstaande foto misschien of er onzichtbare tegenstanders voor de senioren waren, maar ze zijn individueel uitleg aan het geven aan de 'junioren'; Een alweer grotere groep dan de laatste keer kwam zondagmiddag opdraven in Chu-Shin dojo om samen te trainen.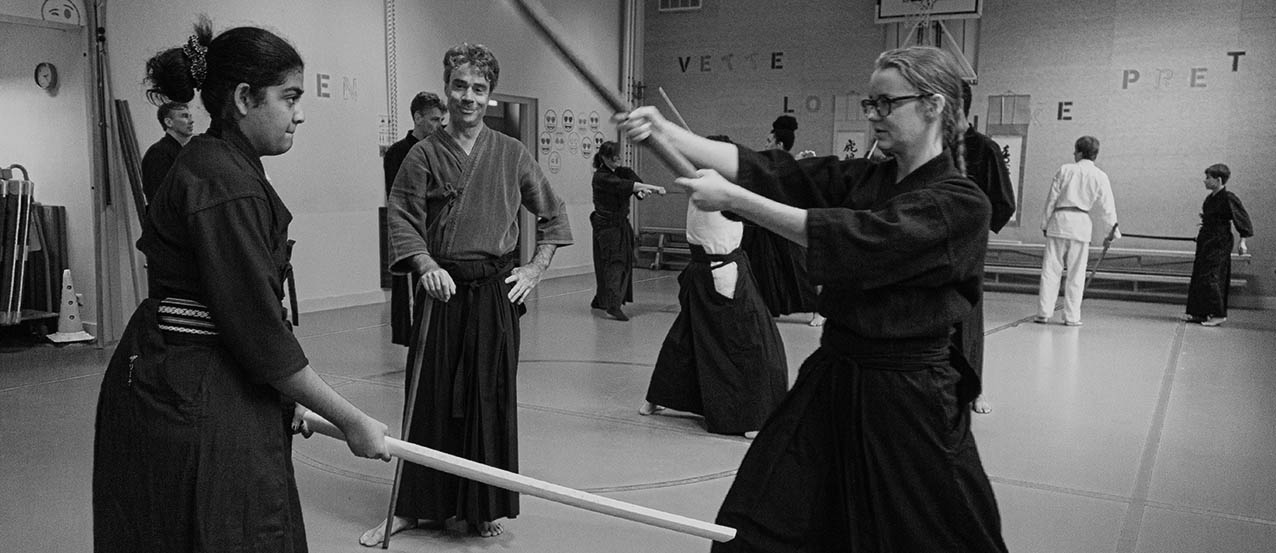 Marcel en Thomas openden de gezamenlijke stage met een oefening om de timing te trainen en te voorkomen dat je te veel routinematig de bewegingen van de kata afloopt. Het tempo onverwacht wisselen is een goeie en ook leuke check om te zien of je tegenstander niet te vroeg ( of te laat ) reageert. Daarna was er ruimschoots tijd voor individuele aandacht, waarbij de herinneringen aan alle voorgaande stages nog steeds van grote hulp zijn.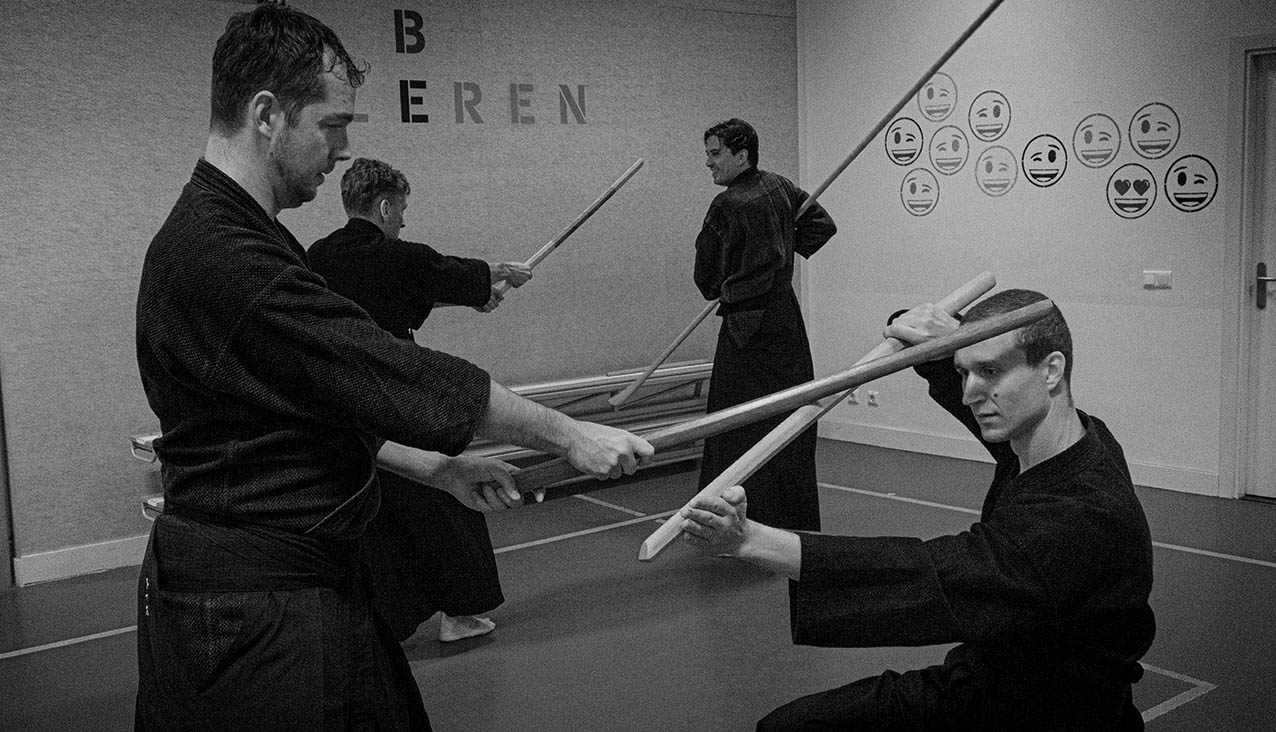 Jacob uit Letland trainde al Katori in de dojo van Denis Ugriomov en woont sinds kort in Nederland. Hij was verrast dat hij meteen en zo dichtbij een plek vond om Katori te trainen. Op bovenstaande foto is er oa. aandacht voor de positie van de linkerhand in relatie tot zijn functie in de eerste kata. De zaal was gevuld met enthousiaste zwaardvechters van alle leeftijden uit Haarlem en Amsterdam en het werkte enthousiasmerend om weer nieuwe gezichten te zien.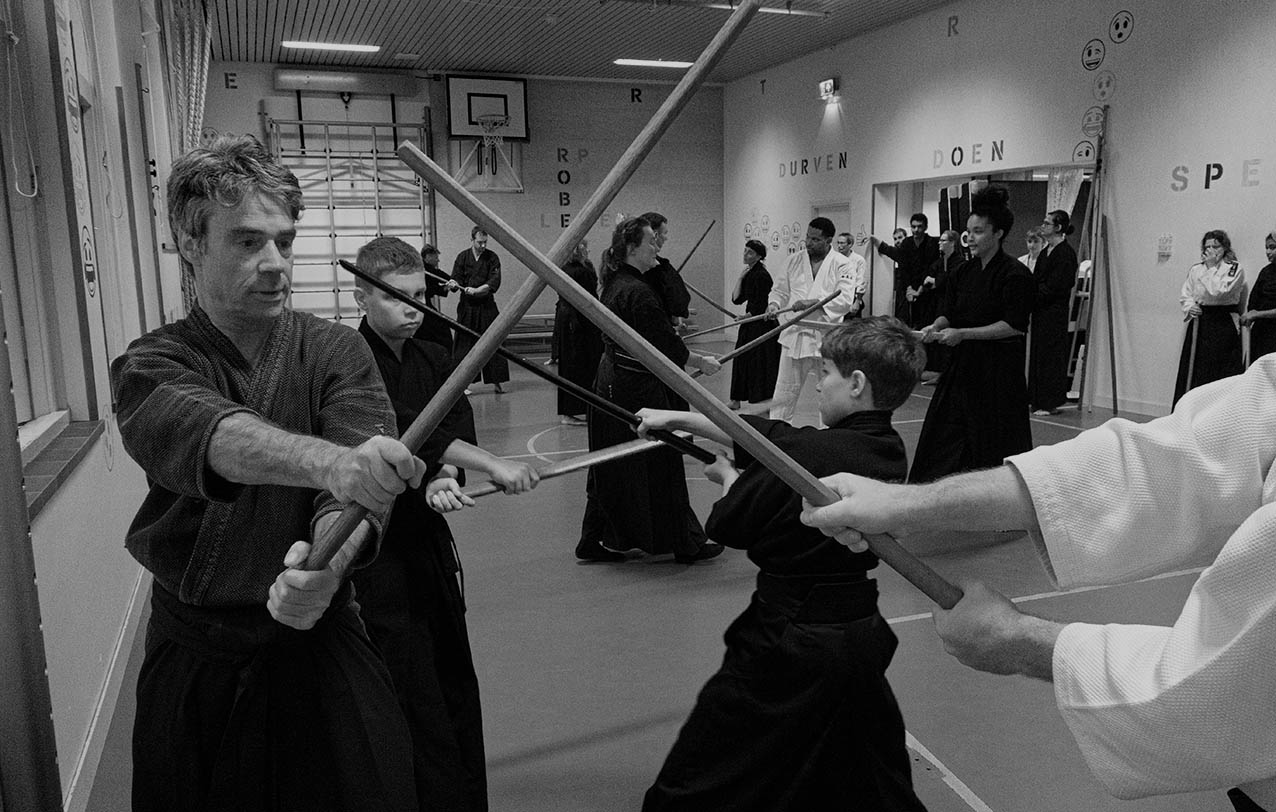 Terwijl buiten de regen met bakken naar beneden donderde werd er binnen serieus getraind. De wisselwerking tussen onze verschillende dojo's zorgde voor veel overleg, verrassende inzichten en mooie trainingsmomenten.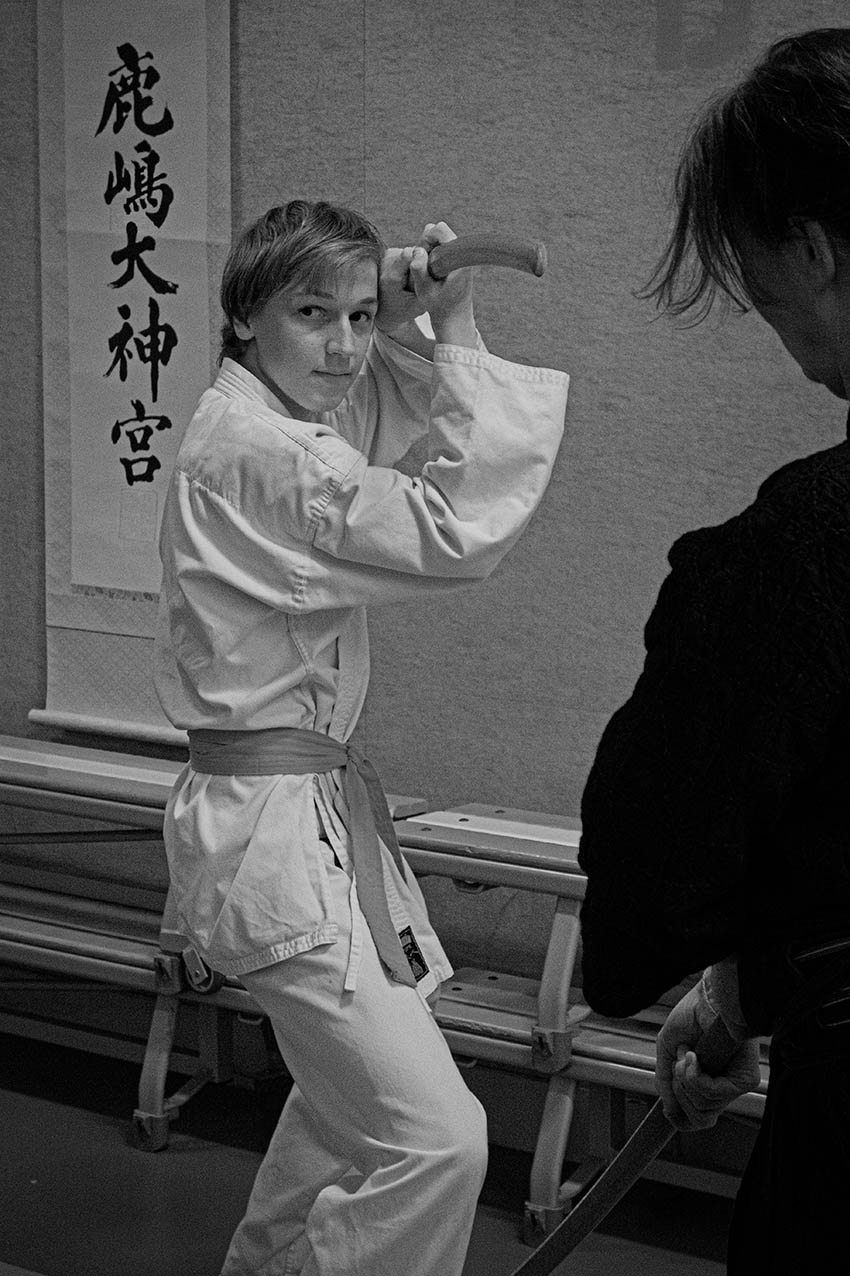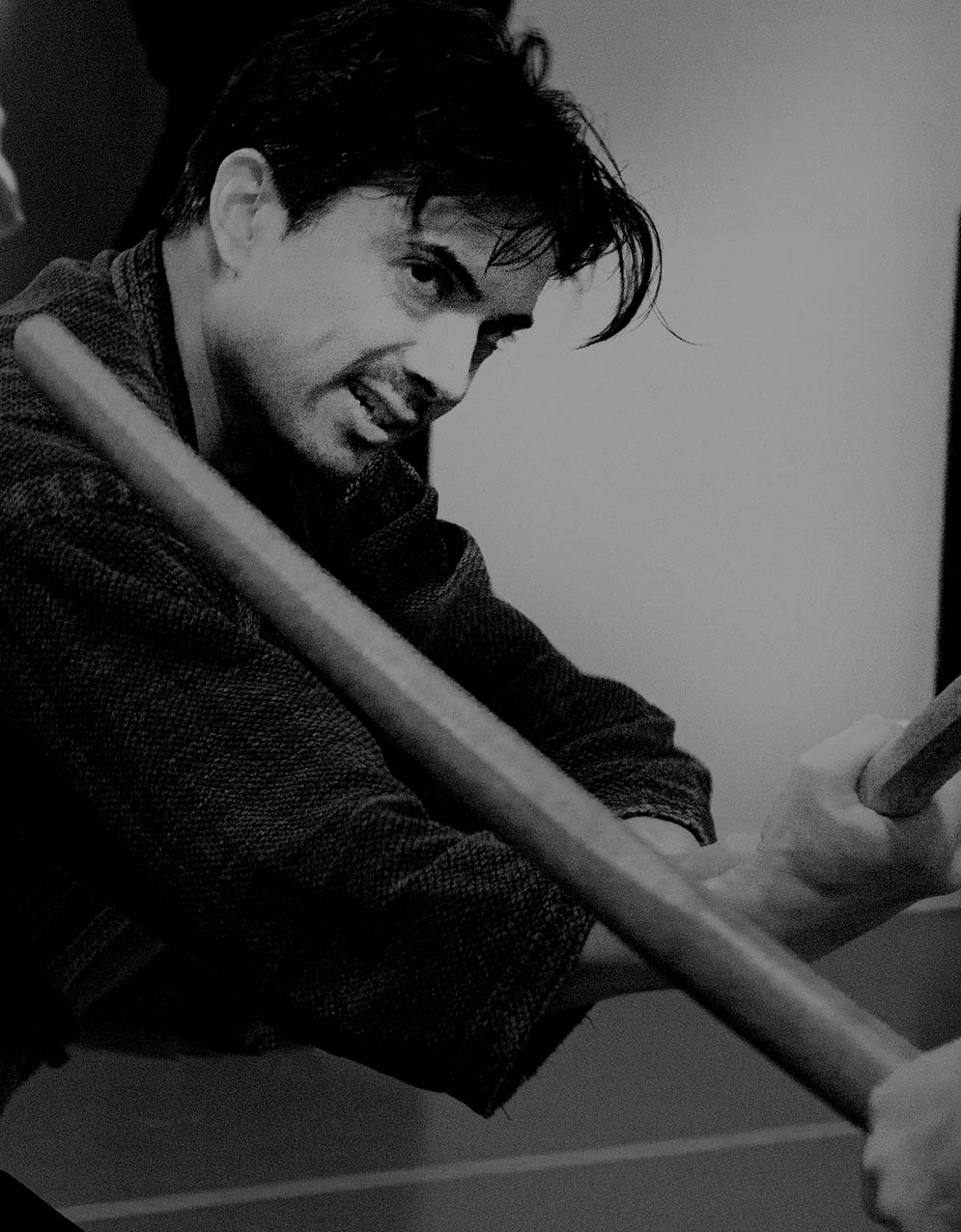 Katori Shinto Ryu is machtig mooi om te leren. Geïnteresseerd ? Kijk verder op onze site !
© all pictures by studiohuibvanwersch.com